Christmas card pattern matching the client brand identity.

Key words were festive and elegant

The illustrations were printed on thick paper with a subtle shimmering effect.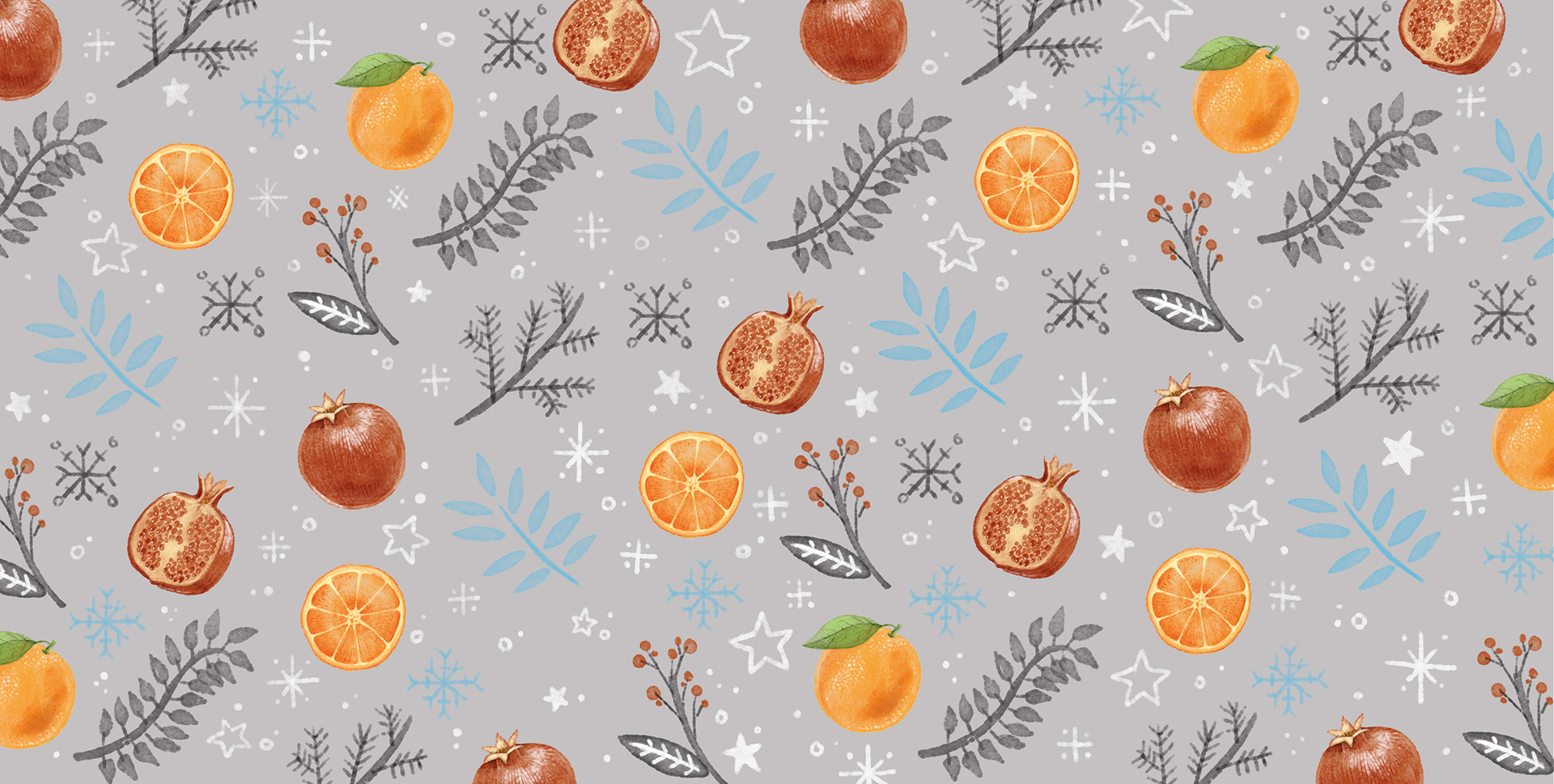 The pattern covers the frond and back of the Christmas card. Later, the address and other pieces of information about
Boccard & Parternaires SA
were added to the back.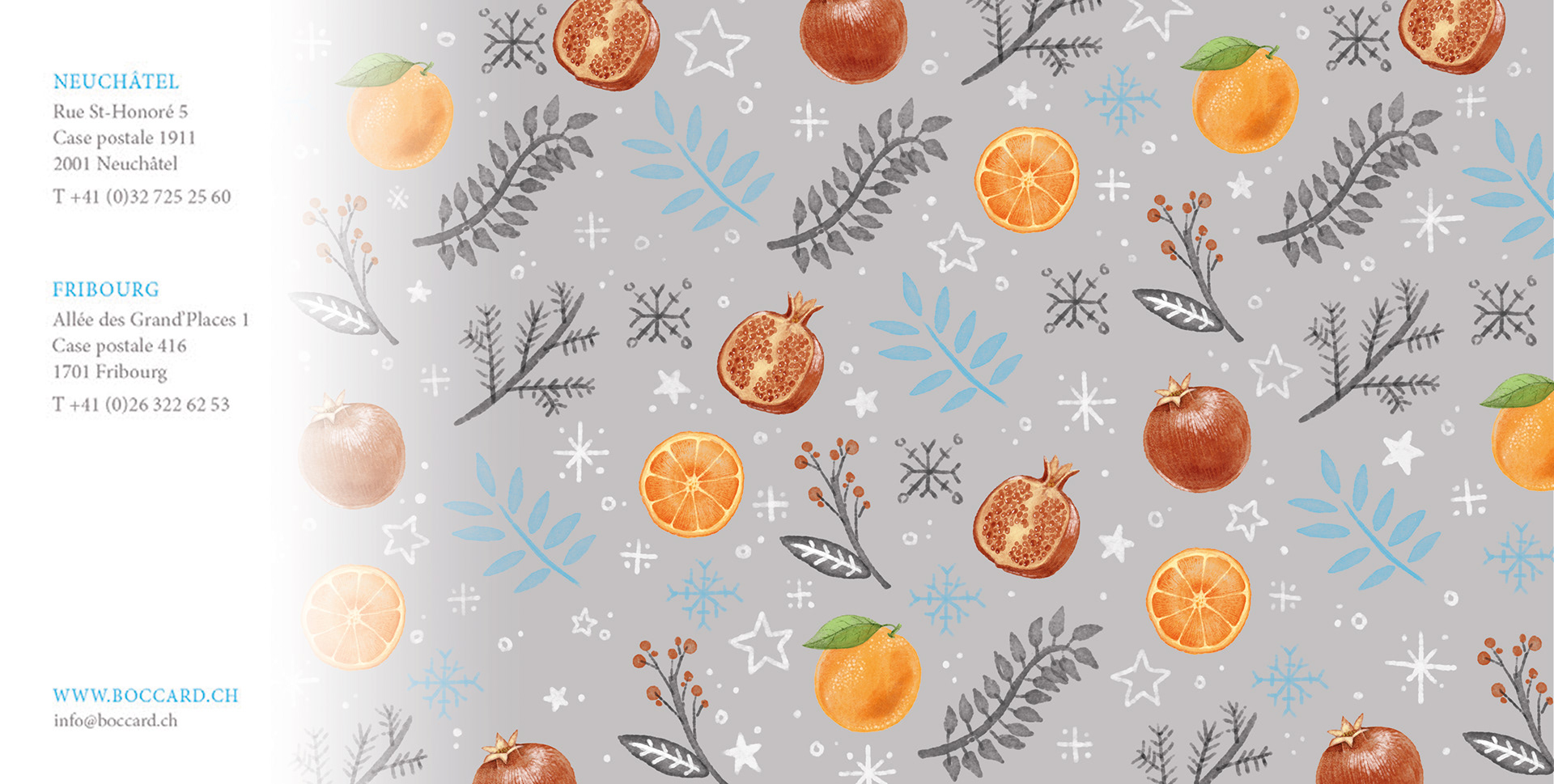 Above: A couple of designs to decorate the inside of the card.
Below: the final look of the greeting.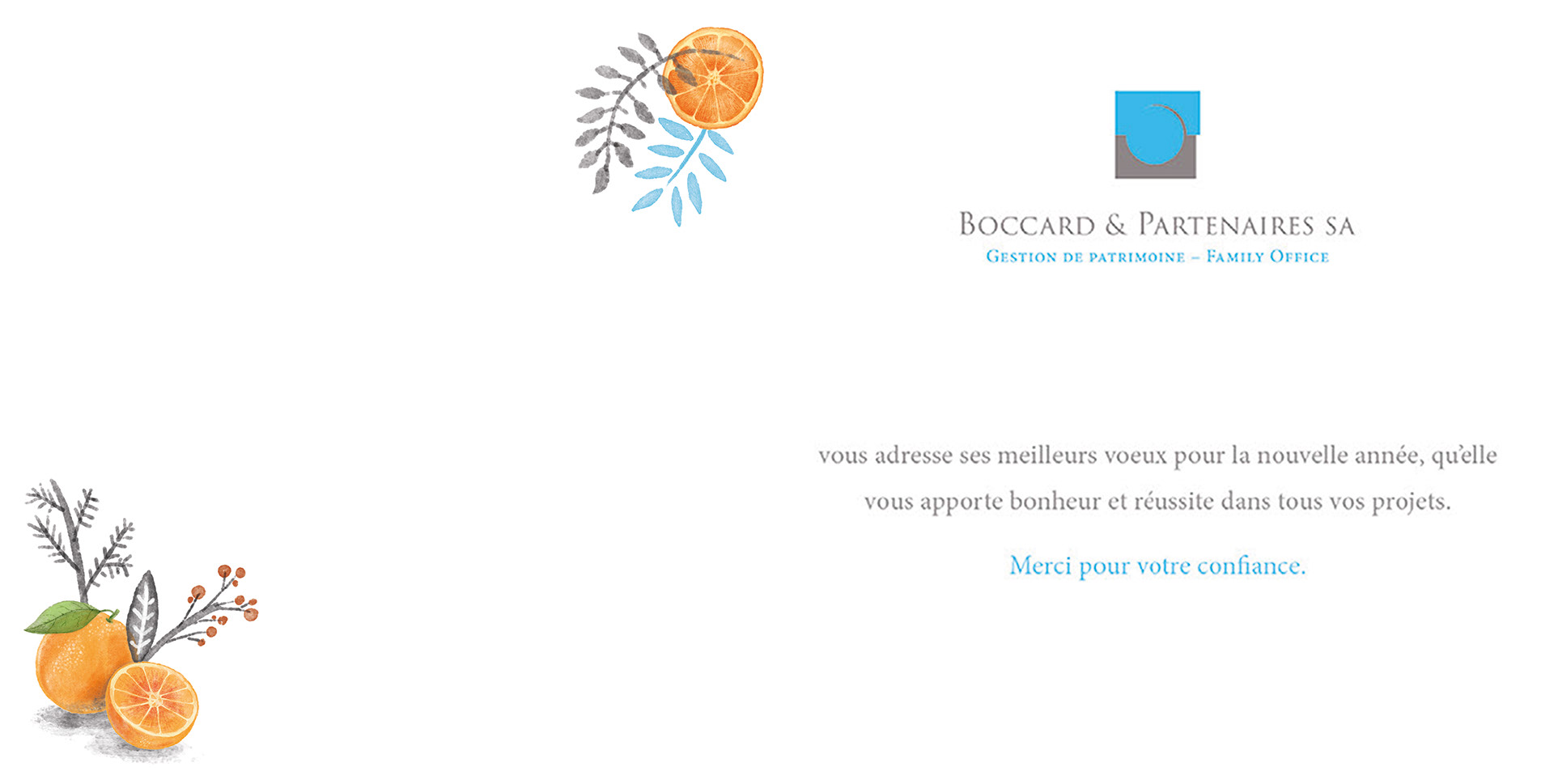 Below: an early design which were discarded in the end.