I was entrusted for the second year in a row to illustrated four stories for the BBC Storytelling series "
Ouch
" (blog and podcast) which talks about issues surrounding disability, with humour and lightness of heart.
1: Bridesmaid spends 15 hours escaping wedding
Life with a disability can sometimes give rise to unspoken questions and sensitivities, but amid the awkwardness there can be humour. Lucy has agoraphobia but promised her best friend to be her bridesmaid.
How will Lucy deal with this tricky situation? Read her story >
HERE
 <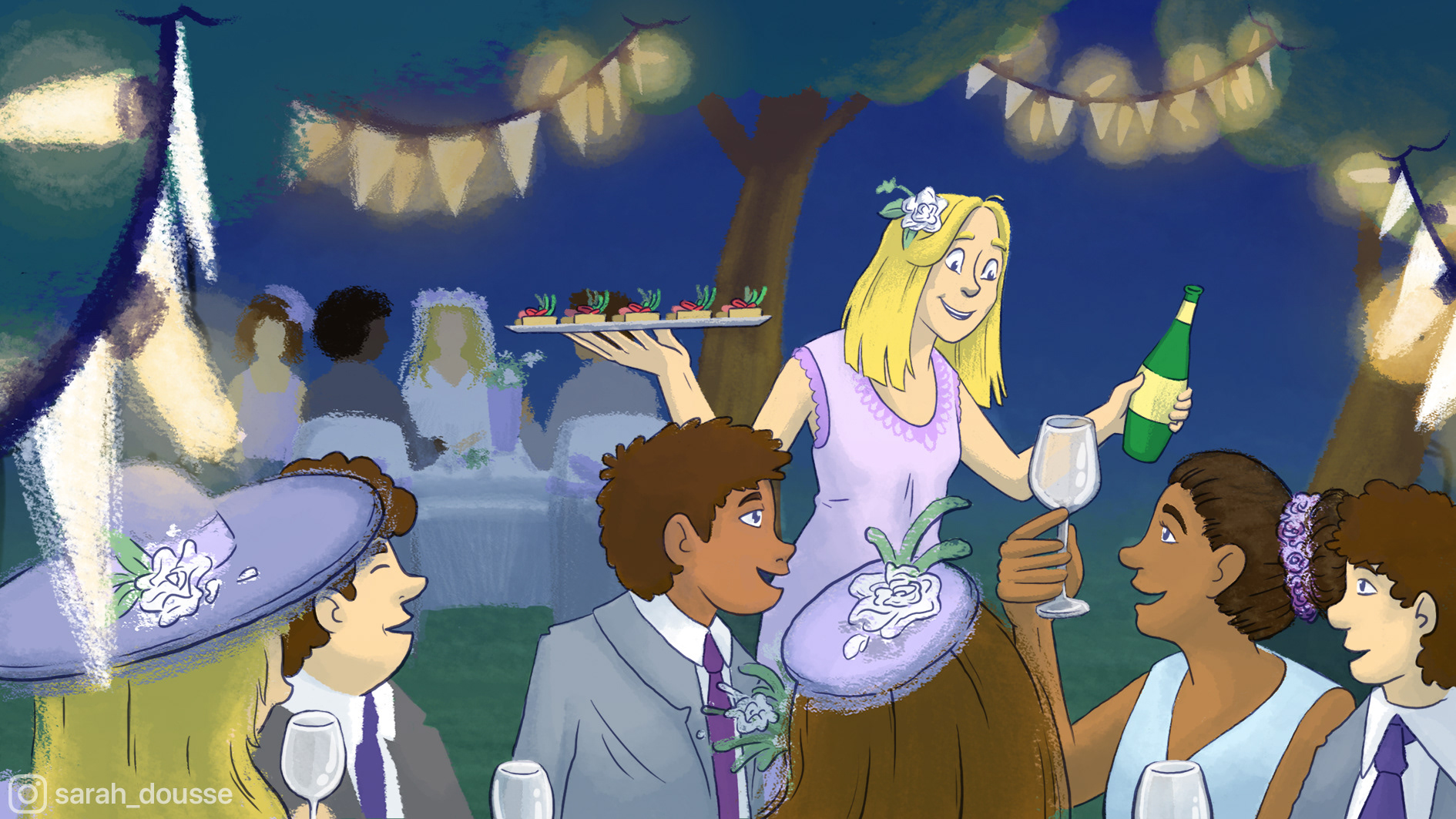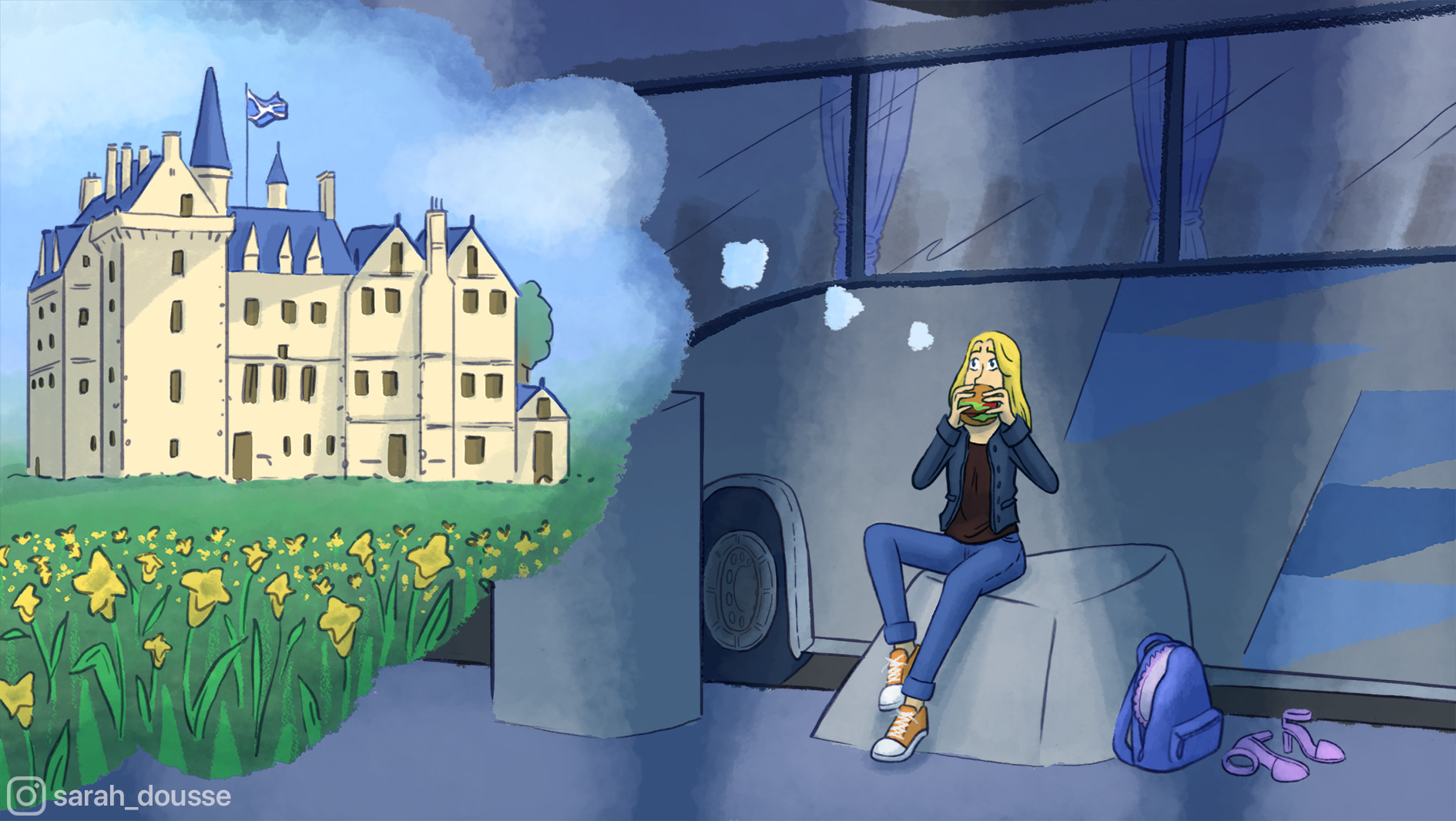 2: The night out which ended unexpectedly
Fran was one of six people with a disability or mental health problem to perform a story about going out as part of BBC Ouch's storytelling event at the Edinburgh Festival Fringe - hosted by Lost Voice Guy.


Read space cadet Fran unexpected journey back to Earth: >
HERE
<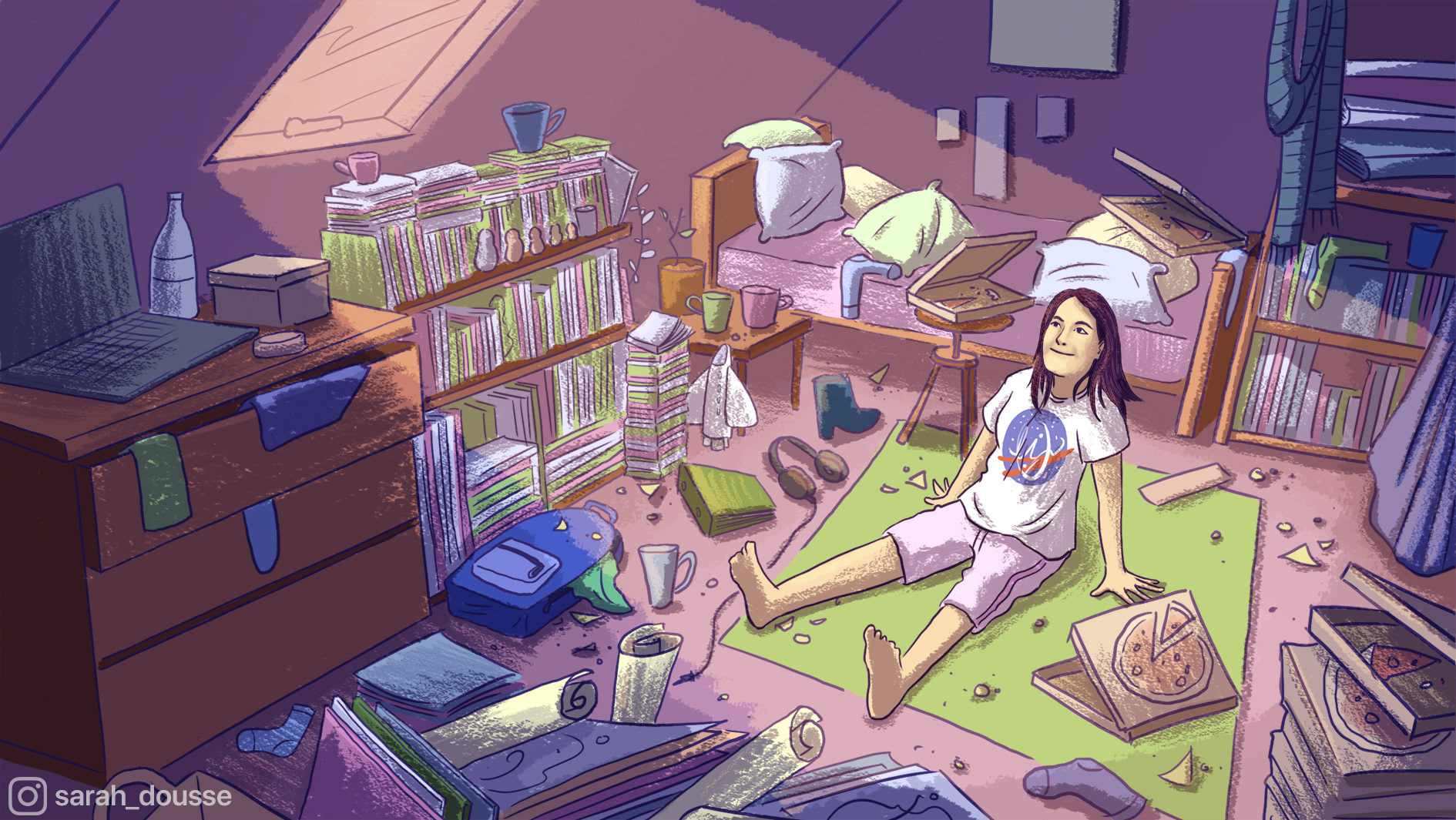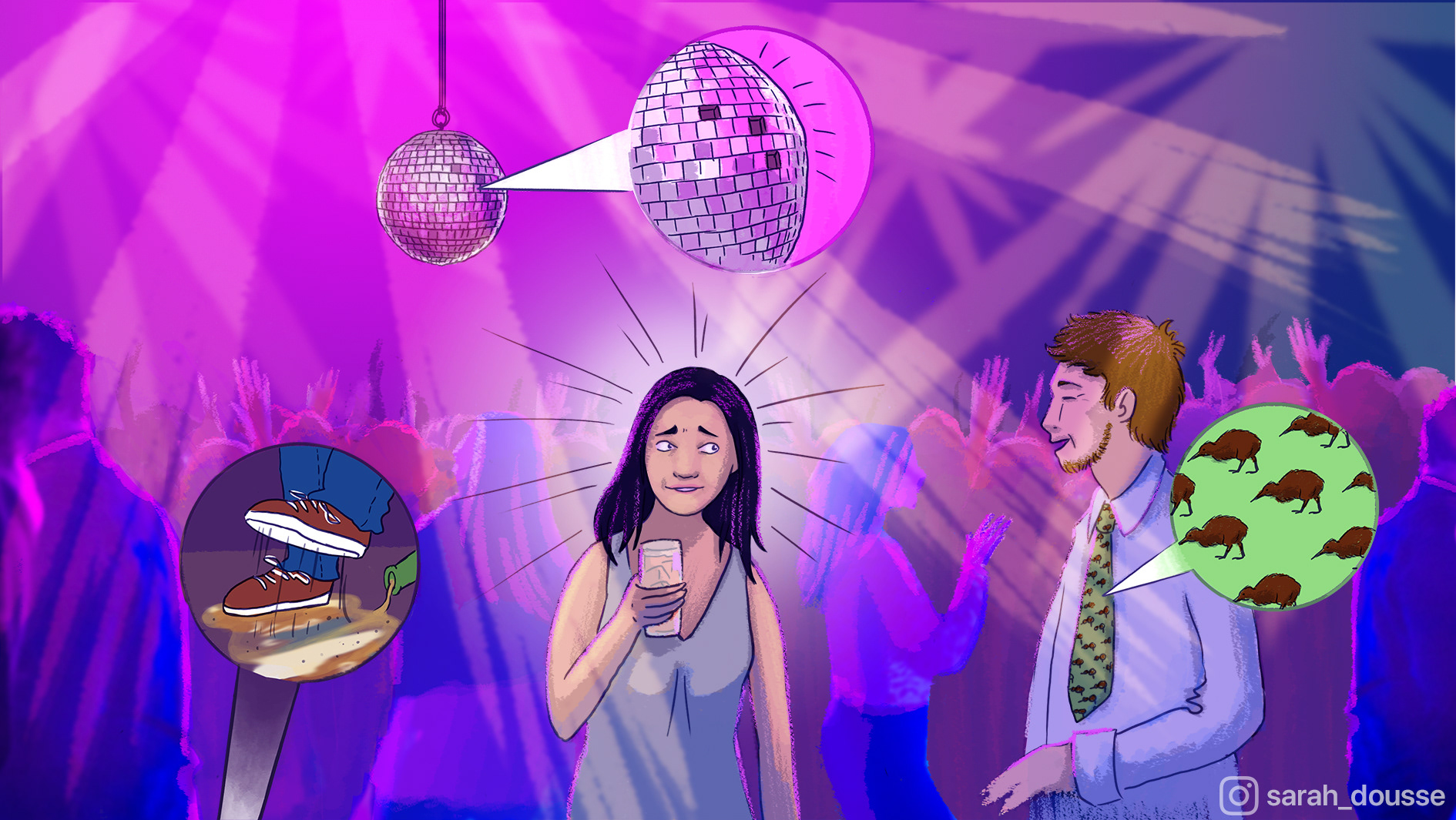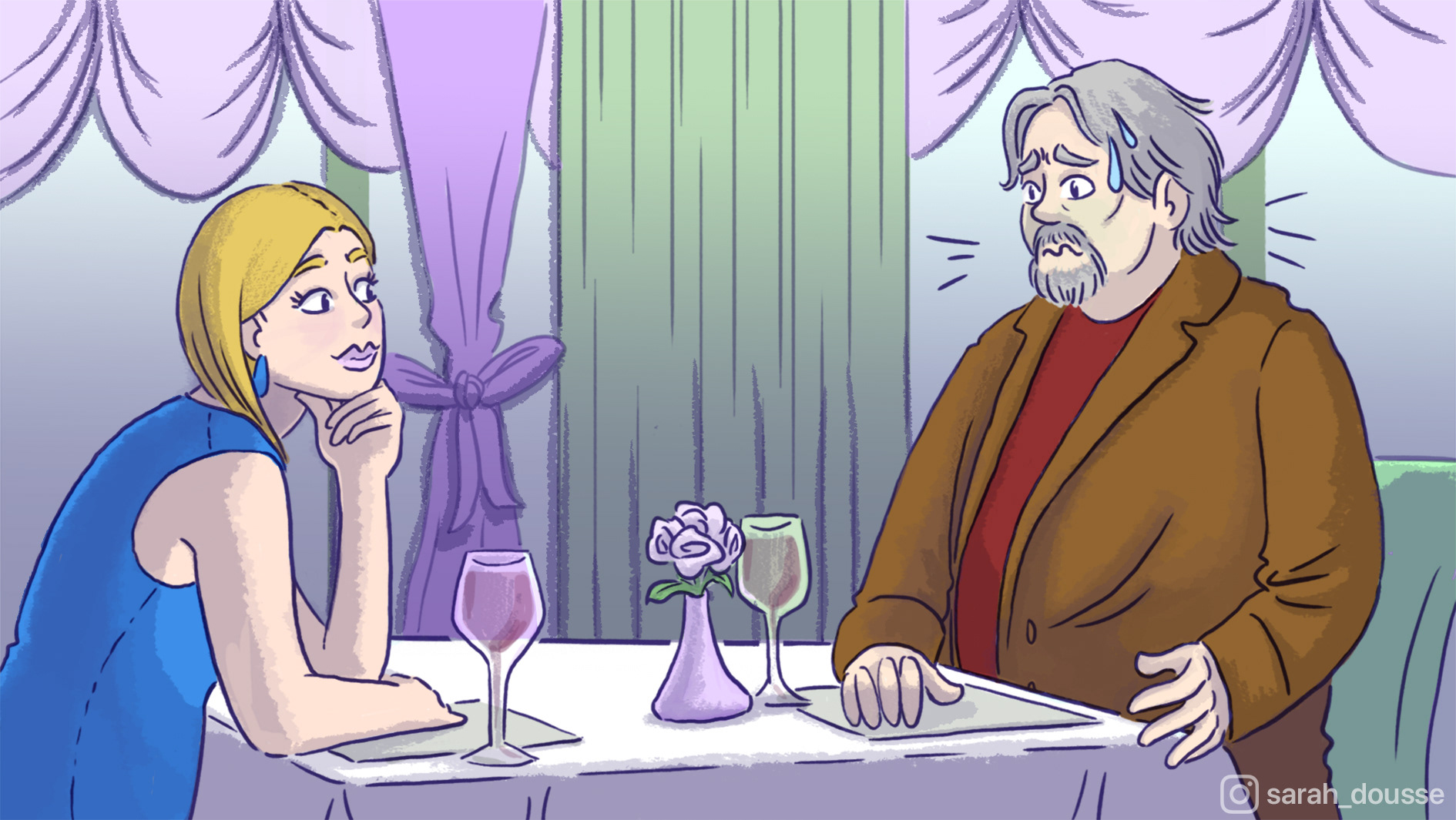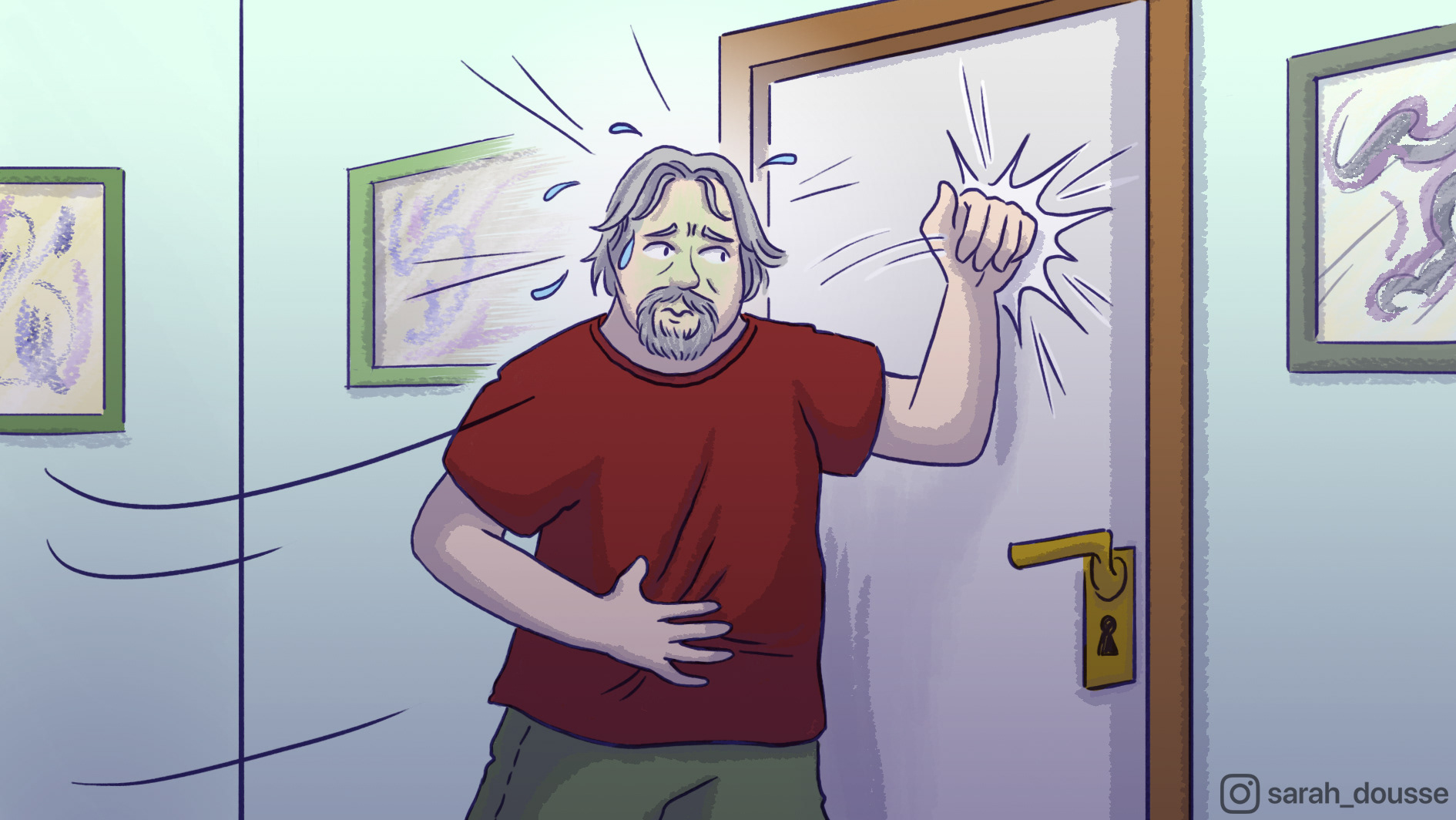 4: How I became known as 'boob girl'
How did Jessica ended up with this akward nickname? Read his story : >
HERE
 <